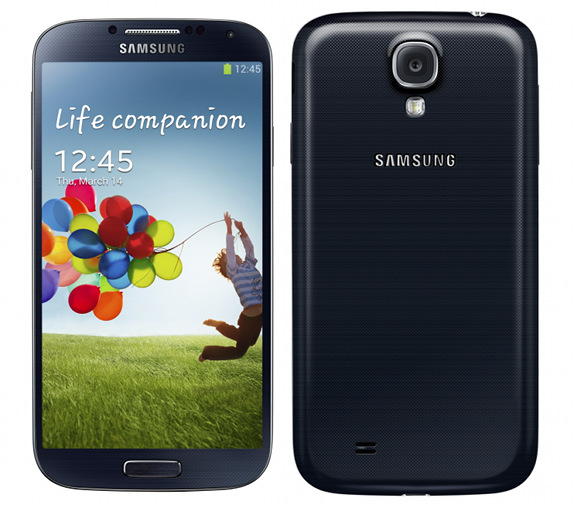 The much anticipated Samsung Galaxy S4 was launched today in New York. Kudos to Samsung for creating an Apple-like marketing buzz around S4. Quite frankly, they could have launched just about anything under the S4 moniker and it would still have takers. Okay, let's get to the phone.
S4 is an evolutionary device, with all the expected upgrades wrt. Processor, Display tech, Camera, Battery and Software (details below).
What's Impressive:
5-inch full HD display, BUT the phone has the same size as an S3 (just slightly taller)!
441 ppi pixel density
2GB RAM
Octa-core processor
bigger 2600 mAh Battery, compared to S3's 2100 mAh (but lighter than S3)!
13 Megapixel rear camera
it comes in Black, finally =)
and it'll be released almost simultaneously Wordwide (says Sammy)
host of software features like Smart Scroll, Hover Gestures and S-Translator (catch the video below)
What's Not so Impressive (still):
very similar in design to an S3. With HTC One and Nokia Lumia raising the bar, Sammy could have really stepped up the design in S4
concerns about delayed updates on older Samsung phones. Windows Phone 8 and Apple has a significantly better upgrade reputation
potentially even heavier TouchWiz UI while Sammy attempts to impress with additional software features
Sammy may have gone overboard with some of the software features, eg: You can now hover your finger over an UI element to bring up "options/previews" much like a stylus. Wouldn't you rather touch the screen? It seems counterproductive, but let's hold that thought till we get this thing in our hands.
If you are an existing S3 user, well… there's no reason why Sammy couldn't have packed a 2GB RAM in there. One wouldn't blame you if you gravitate towards Windows Phone 8/Nokia Lumia 920 right about now.
S4 all-in-all is a solid phone, packs a lot of horsepower, has some great camera features and looks very future proof at the moment. And, it comes in black =)
Catch the S3 vs S4 comparison chart here.
And the Galaxy S4 feature video here:
Affiliate Disclosure: Faceofit.com is a participant in the Amazon Services LLC Associates Program. As an Amazon Associate we earn from qualifying purchases.